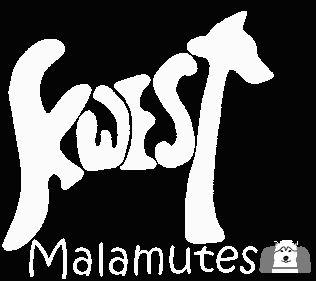 On a fateful camping trip when I was 12 years old I crossed paths with a dog. Not just any dog, but a Malamute. Something about this dog effected me in a way no dog had ever done before, and the moment he pointed his nose in the air and howled to the stars I fell in love.

15 years later I purchased my home and started searching for that Malamute puppy of my dreams. A year later an abandoned Malamute showed up virtually on my front doorstep. Named Holly she introduced me to the joys and challenges of living every day with this incredible breed. Another year went by before I found the right puppy - a fluffy boy named Kwest who has grown up into on of those truely special once in a lifetime dogs.

My dogs and I are involved in many activities here in Southern California including carting, sledding, scootering, weight pulling, and backpacking, as well as competing in obedience, rally, and conformation. I'm a firm believer that Malamutes should be an all around dog, equally able to run miles in harness, strut their stuff in the show ring,  and be the worlds greatest foot warmer on a cold winter night.

Located in Southern California, we are primarily a working kennel however we do "play" in the conformation ring and seriously show in obedience during the off season when it's too warm to regularly work the dogs. If you are interested in adding a Malamute to your family,

Nichole Royer

Kwest Malamutes

Working Hard and Playing Hard

Because Working Dogs are Happy Dogs!

Member

Alaskan Malamute Club of Canada

Southern California Alaskan Malamute Club

Mush With P.R.I.D.E.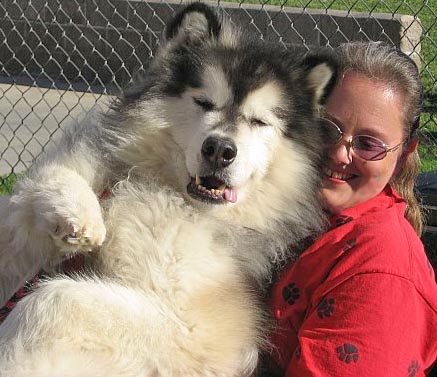 Encountering that first malamute sent me on a lifelong journey. My parents were not interested in adding a big sled dog to our family, but said "when you have a house of your own you can have any dog you want". So while I waited I started learning and planning.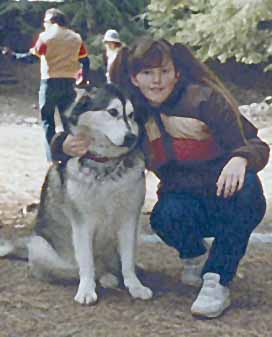 please visit my about malamutes and links pages. And if you are  interested in working your dog and you live in  Southern California, I'd love for you to contact  me. I'm always happy to addict - errr...I mean  "introduce" new people and their dogs to the  various working activities.